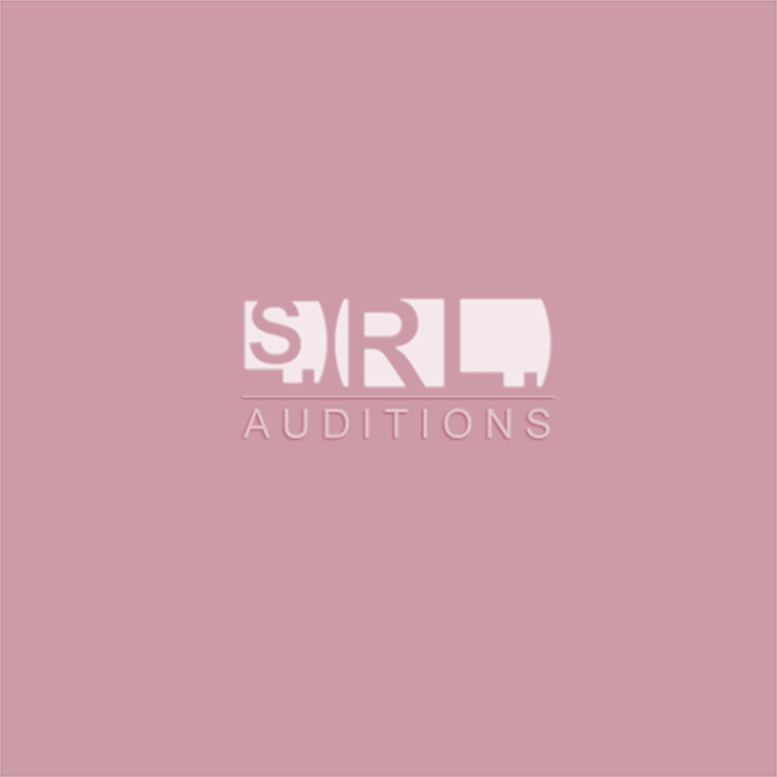 PUEBLA, MEXICO
27-08-2022 20:03 GMT
Electronic Music Producer
Current Score:
★★★☆☆ ☆☆
Biography:
RICCARDO WAS BORN ON SEPTEMBER 14, 1971, STARTING LEARNING THE PIANO UNDER HIS BROTHER'S TUTORSHIP; THEN HE WOULD START HIS ACADEMIC STUDY UNDER THE DIRECTION OF MAESTRA MARÍA JOSÉ ALBISÚA, WITH WHOM HE WOULD PRESENT SEVERAL RECITALS. IN THE 1990S, HE JOINED THE CHILDREN'S CHAMBER ORCHESTRA OF THE UNIVERSITY OF PUEBLA, IN WHICH HE SPECIALIZED AS ACCOMPANYING PIANIST. IN THIS PERIOD, HE COMBINED HIS BACHELOR'S STUDIES IN ARCHITECTURE, APPLYING CREATIVE CONCEPTS IN IMPROVISATION AND HARMONIES OF NEW AGE MUSIC. THE MASTER JUDITH PARKER AND HER HUSBAND PLAYED AN IMPORTANT ROLE AT THIS MOMENT IN HIS LIFE: THE MASTER JUDITH -A CONCERTIST- ALLOWED HIM TO UNDERSTAND THE INTERPRETATION OF MUSIC BY BEETHOVEN AND CHOPIN, SCHUBERT; FROM CLASSICAL AND ROMANTIC COMPOSERS. MEANWHILE, MR. PARKER BECAME HIS ADVISOR AND ENGLISH LANGUAGE TEACHER. AT THE BEGINNING OF THE YEAR 2000, THE LABOR ACTIVITIES IN THE RADIO, ALLOW THEM TO APPROACH OTHER MUSICAL GENRES, AS IS THE CASE OF ELECTRONIC MUSIC AND LOUNGE, R&B, SMOOTH JAZZ AND LIGHT ROCK. IN OTHER PROFESSIONAL ASPECTS, HE BROUGHT INTO FIRE CONTROL AND MANAGEMENT COURSES: CONTACT WITH FIREFIGHTERS LEADED HIM TO DISCOVER THE IMPORTANCE OF MUSIC IN THE DIFFERENT ACTIVITIES IN THE COMMUNITY. CURRENTLY, HE PRESENTS US WITH THE LATEST PROJECT CALLED "TWO HEARTS" WHICH EMPHASIZES THE INTERACTION OF CONCEPTS FROM THE PERSPECTIVE OF LOVE, DISTANCE AND THE SILENCE OF DESIRE. I HOPE YOU ENJOY ...!
Career Goals | Objectives:
I CONSIDER THAT ALL THE CONCEPTS ARE IMPORTANT, BUT I DO FEEL INTERESTED IN OBTAINING A FIRM THAT PROMOTES MY WORK TOWARDS SOCIETY. ALSO: I WOULD CONSIDER CONCERTS IN REDUCED SPACES, INTIMATE SPACES, WITH FEW PEOPLE. CLOSE TO PEOPLE AND COMMUNICATION WITH THEM, IS IMPORTANT TO ME; BESIDES, THIS TYPE OF CONCERTS ALLOWS THE PROTAGONISM OF THE ARTIST TO BE ASIDE, CREATING ARCHITECTURAL SPACES -OPEN OR CLOSED- OF MUSIC AND INTIMACY.
Music Education | Training | Qualifications:
I STARTED MY PIANO STUDIES FROM AN EARLY AGE THROUGH PRIVATE TEACHERS. YEARS LATER, WHEN I JOINED ARCHITECTURE STUDIES, I GOT TO KNOW THE NEW AGE GENRE: THIS PROPELLED ME TO COMPOSITION AND IMPROVISATION, MERGERING ACADEMIC TECHNIQUE WITH ELECTRONIC MUSIC. TODAY, TECHNOLOGY AND EDITING PLATFORMS ALLOW ME TO COMBINE ELEMENTS OF MUSICALITY AND STYLES. THIS IS ECLECTICISM, AND IT IS ENJOYING, SAVING THE WONDERS THAT WE HAVE WITHIN REACH ...!
Musical Instruments | Studio Equipment:
IN FACT, I USE SIMPLE EQUIPMENT: A TABLET, WHICH INCLUDES AUDIO EDITING PROGRAMS, IN ADDITION TO MY KEYBOARD, THAT ALLOWS THE CONNECTION TO COMPOSE AND IMPROVISE THROUGH MY TABLET.
Influences | Sounds Like:
MASTER MICHAEL GETTEL AND MASTER WAYNE GRATZ, WHO ARE THE CHARACTERS THAT INSPIRED MY PATH IN THE DISCOVERY OF HARMONIES AND MELODIC SCHEMES, FROM SUBJECTIVE AND IMPRESSIONIST PICTURES OF NEW AGE MUSIC. ON THE OTHER HAND: ELECTRONIC MUSIC HAS COUNTLESS TALENTS, WHICH LEAD US TO COMBINED LANGUAGES FROM JAZZ, LOUNGE, CHILL OUT; R&B, SMOOTH JAZZ, AMONG OTHERS: THE NAKED AND FAMOUS: HIGHER COLDPLAY: A SKY FULL OF STARS HAEVN: CITY LIGHTS GABRIELLE APLIN: ALIVE THE PAPER KITES BAND: ON THE TRAIN RIDE HOME NIGHT TRAVELER: I STILL LOVE YOU LANY: SOMEONE ELSE LATE NIGHT ALUMNI: YOU CAN BE THE ONE SLEEPING AT LAST: DAUGHTER
Live Performance History | Residencies | Touring Experience:
UNFORTUNATELY, THE PROCESS THAT SOCIETY IS EXPERIENCING IN THE PANDEMIC HAS MODIFIED THE PERFORMANCE OF ARTISTIC ACTIVITIES; AND WHEN I HAVE THE OPPORTUNITY TO PRESENT MYSELF IN PUBLIC, I DO IT WITH DIGITAL RHYTHMS AND IMPROVISING FROM THE PIANO.



Share:
###
For electronic music licensing, press releases, marketing, artist/band bookings and electronic PR related inquiries, to submit music, or for general Artists And Repertoire (A&R) or Music PR inquiries please contact the music department at music-pr@srlnetworks.com
###
---
---